One of the strongest celebrity couples is Pierce Brosnan and Keely Shaye Smith, who have been together for almost 30 years. And judging by their photos, their eyes still radiate mutual love, just like many years ago. In interviews, the actor never stops saying how much he loves his spouse, and she says the same things about him.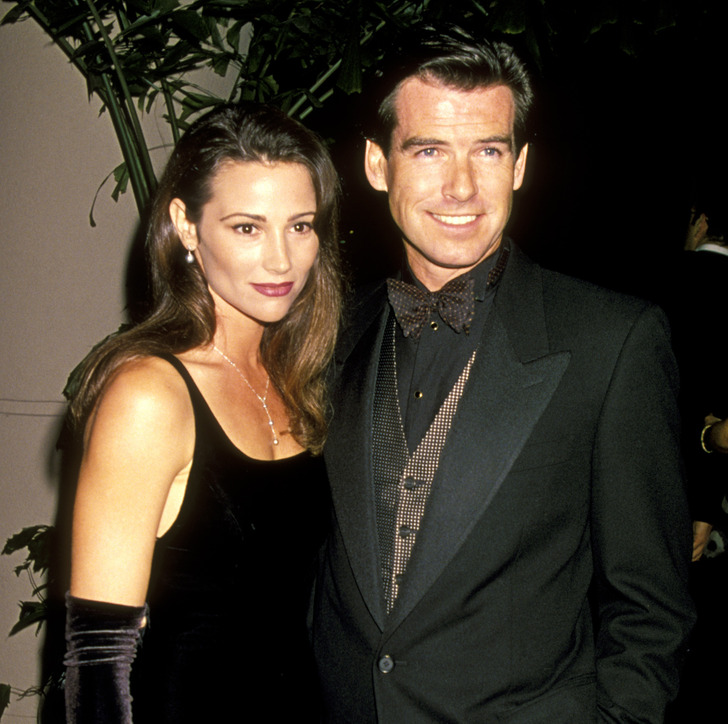 Before meeting Keely Shaye Smith, Pierce Brosnan had a few relationships and was even married to actress Cassandra Harris. Later, Pierce would say that he never thought that he would spend 17 years of his life with Harris. He didn't try to woo her, he just wanted to enjoy her beauty and who she was. The couple married in 1980, and they had their son, Sean, 3 years later. Pierce also adopted Cassandra's children from her previous relationship.
In 1991, Cassandra died from ovarian cancer. She was 43 years old. The actor says that when your partner is diagnosed with a terminal disease, your views of life change drastically.
n 1994, he met Keely Shaye Smith in Mexico, who was a TV correspondent at the time. Later, Keely revealed in an interview that she was immediately captivated by Pierce, "He was tall, dark, and handsome — everything that everybody would immediately be attracted to. He had this mischievous sparkle in his eyes. I thought, 'Wow! Wow!'"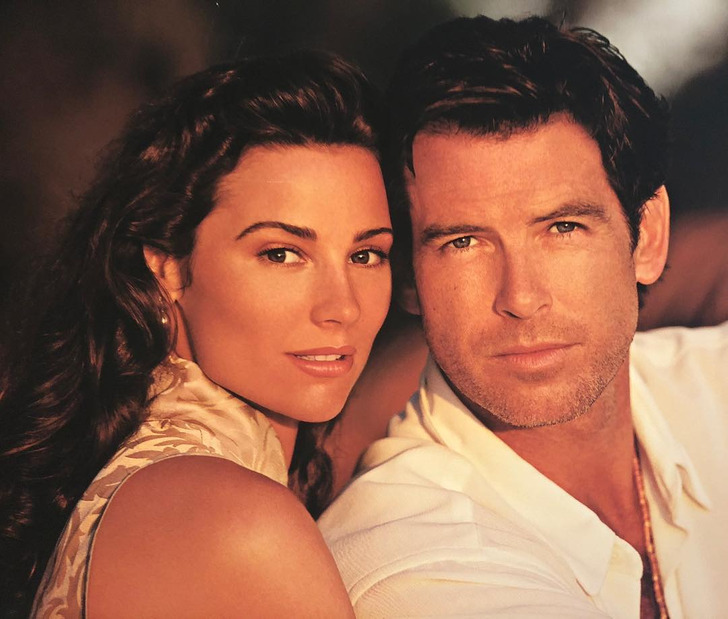 They went on a date a few days after they first met. They were sitting under the night sky, Pierce was holding her hand, and fireworks were going off above their heads. They talked until 3 in the morning.
In an interview, the actor said that no matter where he was he always missed his significant other. So, he'd send her tickets to come so they could be together. "We just seemed to fit," the actor said.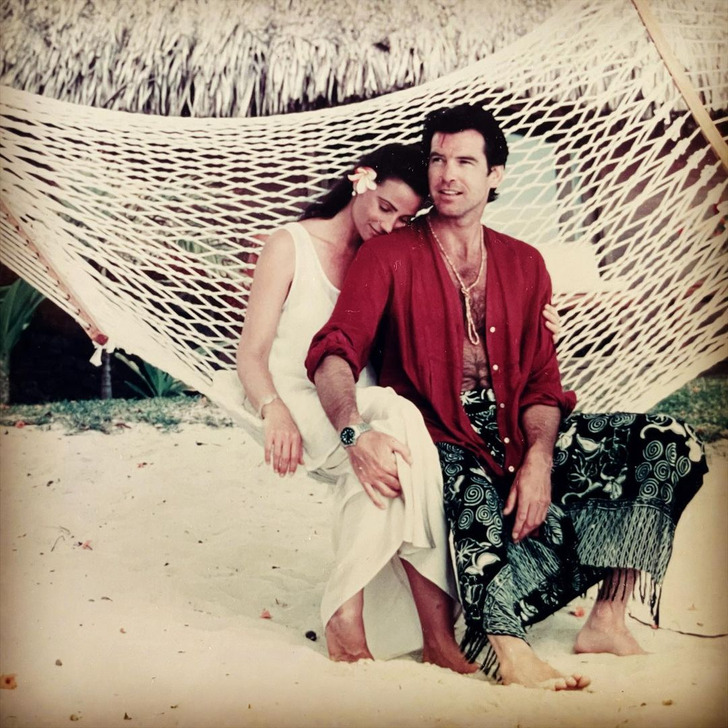 3 years after they met, they had their first son, Dylan, and their second son, Paris, 4 years later. They also tied the knot. The actor once said, "I found a great woman in Keely Shaye. Not if I searched a million times over would I find one as good."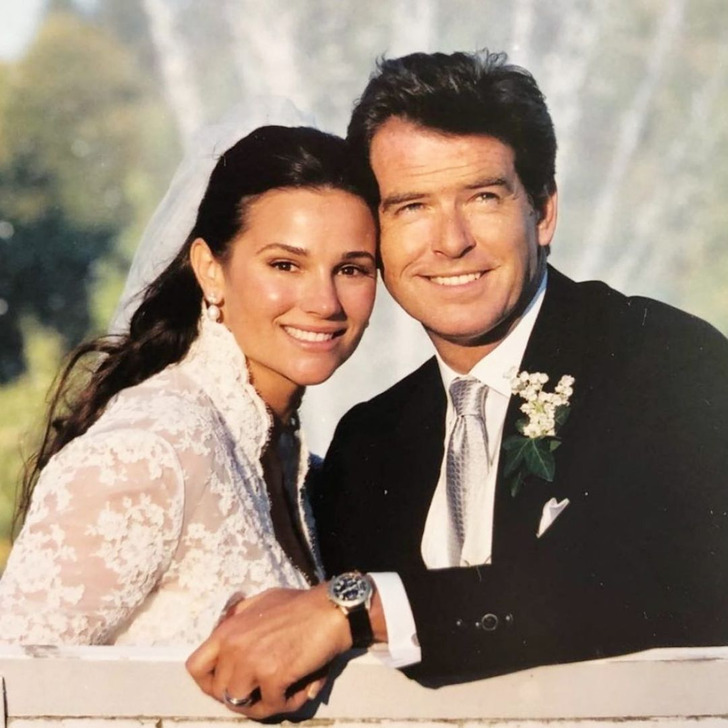 It was important for Pierce that Keely understood that he still mourned his late wife. He says that Keely has always been kind and compassionate, and he thinks she is his North Star, always looking out for him.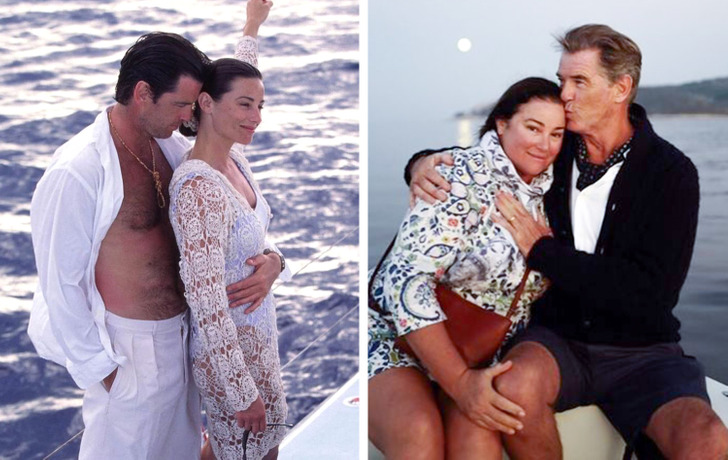 Pierce says that spending quality time together is a key ingredient of their happy marriage. According to him, his first marriage was very happy, and he was unbelievably lucky that he found love again.
The actor said, "We were meant to find each other. I thank God for her every day. When Keely looks at me, I go weak. I love her vitality, her passion. She has this strength that I wouldn't be able to live without."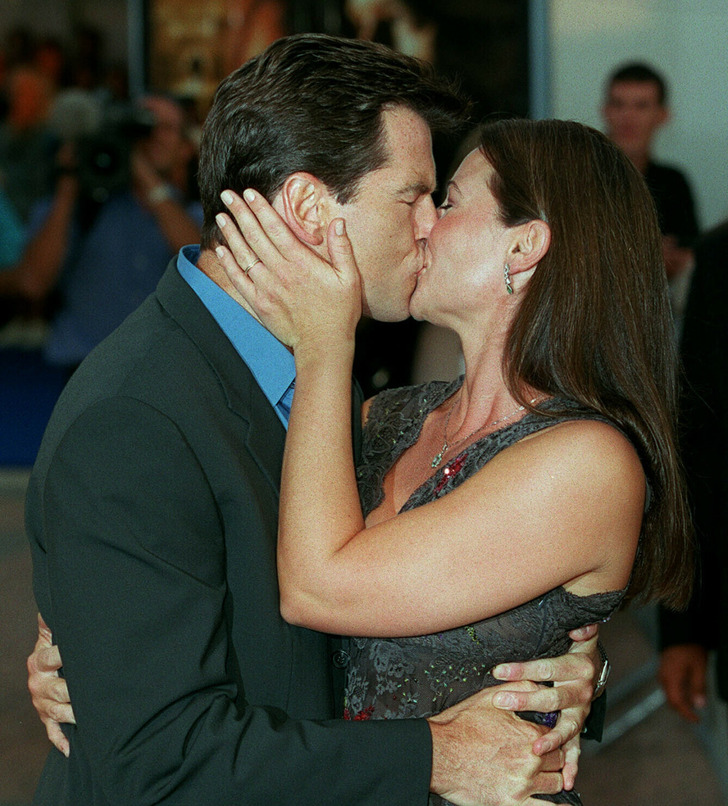 Once, Keely expressed her gratitude to her husband online for joining her on this wild, joyous ride into parenthood. She wrote, "Your heart is so big, so generous, so tender and compassionate. You inspire me everyday, and you continue to make me laugh. God bless you! My heart is filled with gratitude."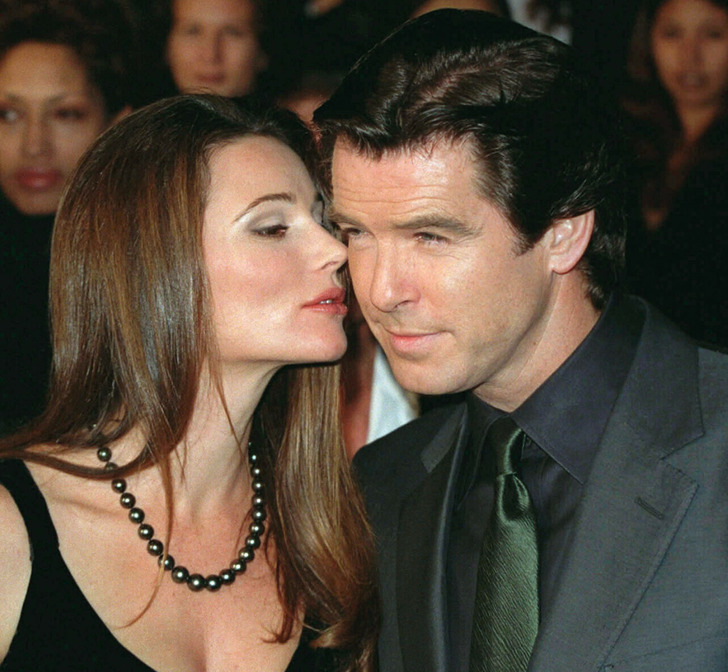 Keely is a curvy woman. Pierce thinks she looks terrific and says, "I love every curve of her body, and she's the most beautiful woman in the world to me." He's proud of his wife and always seeks to be worthy of her love.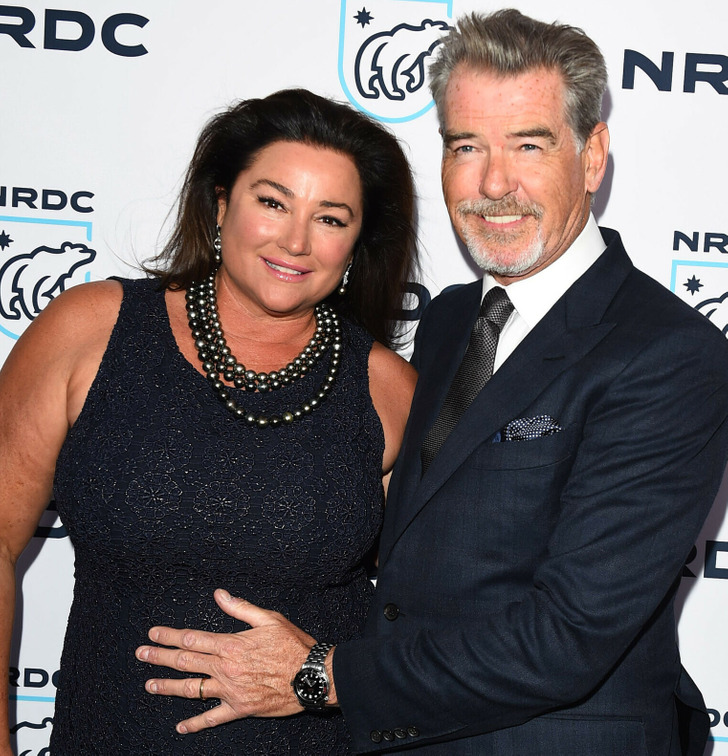 The actor is sure that a person should trust their heart, and says, "I've been a married man most of my life — that's the way I like it. I'm one of those guys who believes you need a strong woman in your life." And Keely says, "Pierce is intelligent, captivating, and his real beauty emanates from the soul. He's aging beautifully."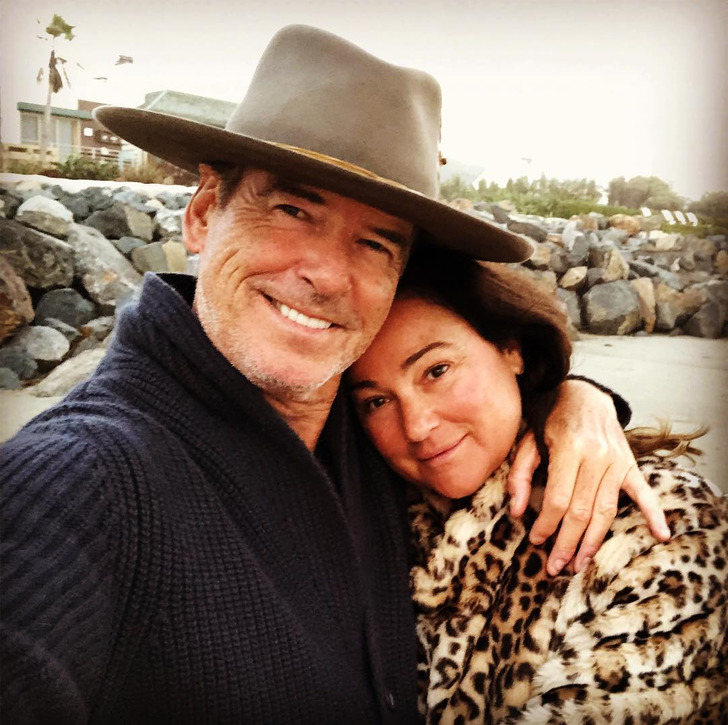 The spouses like to do everything together. They have a cottage with a few acres of land which Keely has groomed.
The actor says, "I dig ditches for new plants, do the mulching. We do that together. It is a very simple life out there. We have built homes together. We designed a home in Malibu…well, she did, really. My attention span goes, while she is a perfectionist and consequently has built the boys and me these gorgeous homes."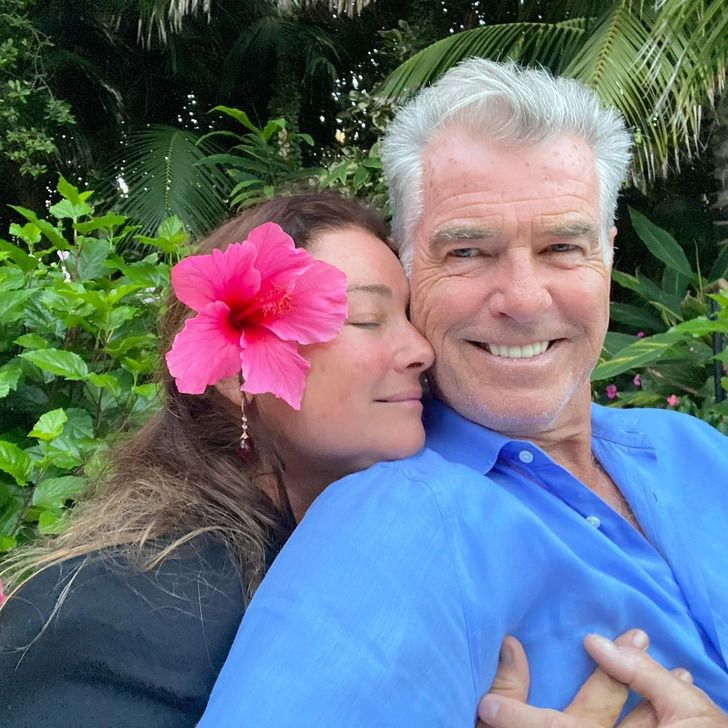 Pierce and Keely's sons are following in their footsteps as models, actors, and environmental advocates. In 2022, Dylan and Paris revealed in an interview, "We have the best parents you could ask for."
The movie Black Adam was released in 2022. In the movie, Brosnan wore his wedding ring and a watch that Keely bought him many years ago. The watch has an inscription that reads, "Time flies on love's wings."
Pierce decided that these accessories were appropriate for his character. Smith was thrilled over her special tribute and loved that he took those emblems with him into the superhero movie.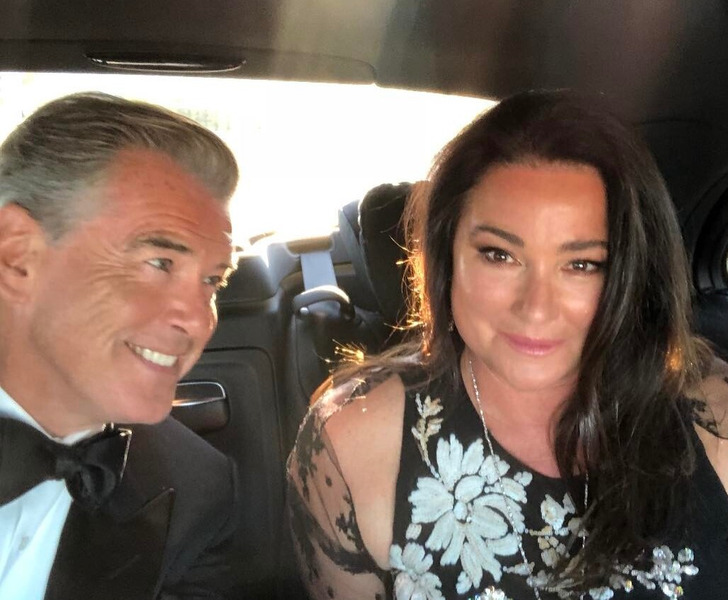 Pierce says that his wife is very cool, she has a great sense of humor, and a great sense of who she is as a woman and security and faith within him. And Keely says that she understands why many women find him attractive — it's all because he loves and appreciates women. Pierce's advice for a great relationship is "Just love each other, love each other every day."
Are you happy in your relationship? What advice would you give to our readers?